sx salon 43 available now!
3 September 2023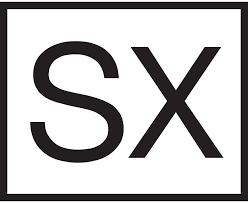 The discussion section of sx salon 43, a general issue, opens with Matthew Smith's poignant and
incisive essay on grief, followed by Rojo Robles's tracing of the "poetic decolonization" enacted in
the 2015 anthology Sucede que yo soy América (It Occurs to Me That I Am America). Next we present
Essah Cozett Díaz's interview with Puerto Rican novelist and educator Dahlma Llanos-Figueroa in
which the two discuss mothering, spirituality, creativity, and grappling with painful histories. Then
Amandla Thomas-Johnson offers a thoughtful discussion of the impact of the Black British
publication Race Today, which ran from 1974 to 1988. Finally, Kelly Baker Josephs interviews the
musician, poet, and novelist Anthony Joseph about his 2022 collection Sonnets for Albert, winner of
the 2022 T. S. Eliot Prize and the 2023 OCM Bocas Prize for Poetry. In our reviews section, Andre
Bagoo reviews Kevin Jared Hosein's recent novel Hungry Ghosts; Elaine Savory, Suzanne Scafe, and
Lindsay Griffiths Brown review recent monographs by Sue Thomas, Denise Noble, and Lorgia
García Peña, respectively. Our creative section offers new poems by Marianela Medrano and
Keisha-Gaye Anderson and short fiction from Amanda Haynes.