Small Axe 68 is now available!  
29 July 2022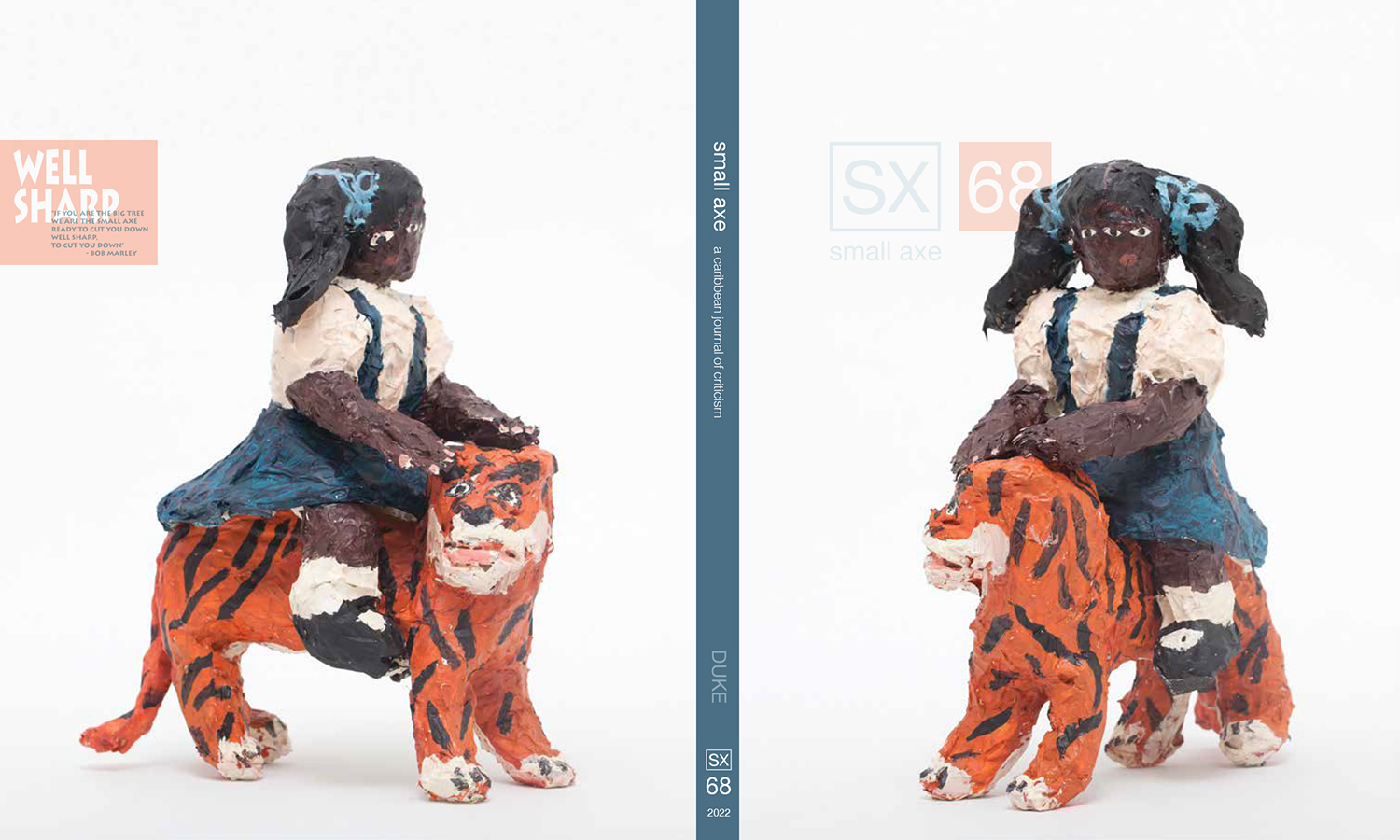 sx68 features essays by Arnaldo M. Cruz-Malavé, Jenny Sharpe, M. Myrta Leslie Santana, and Peter L. Haffner.  We launch the new section Keywords in Caribbean Studies: A Small Axe Project introduced by Vanessa Pérez-Rosario and Ryan Cecil Jobson. Our first keyword is zwart, negro/a/x*, negre, and Black, and it is explored in essays by Gloria Wekker, Omaris Z. Zamora, Grégory Pierrot, and Leniqueca A. Welcome. The essay and visual essay, "everything slackens in a wreck," by Andil Gosine develops a discussion about four Caribbean artists: Wendy Nanan, Margaret Chen, Kelly Sinnapah Mary, and Andrea Chung. Kelly Sinnapah Mary's work entitled "Notebook of No Return 10: Childhood of Sanbras, 2021" also serves as this issue's cover image. Lastly, Rocío Zambrana, Petra R. Rivera-Rideau, and Ronald Mendoza-de Jesús examine Ren Ellis Neyra's The Cry of the Senses: Listening to Latinx and Caribbean Poetics, for the book discussion
You can browse the new issue's full table of contents at Duke University Press's website, where it is also available for purchase.