Deities exhibition opens Chhaya's new Richmond Hill Centre
7 October 2019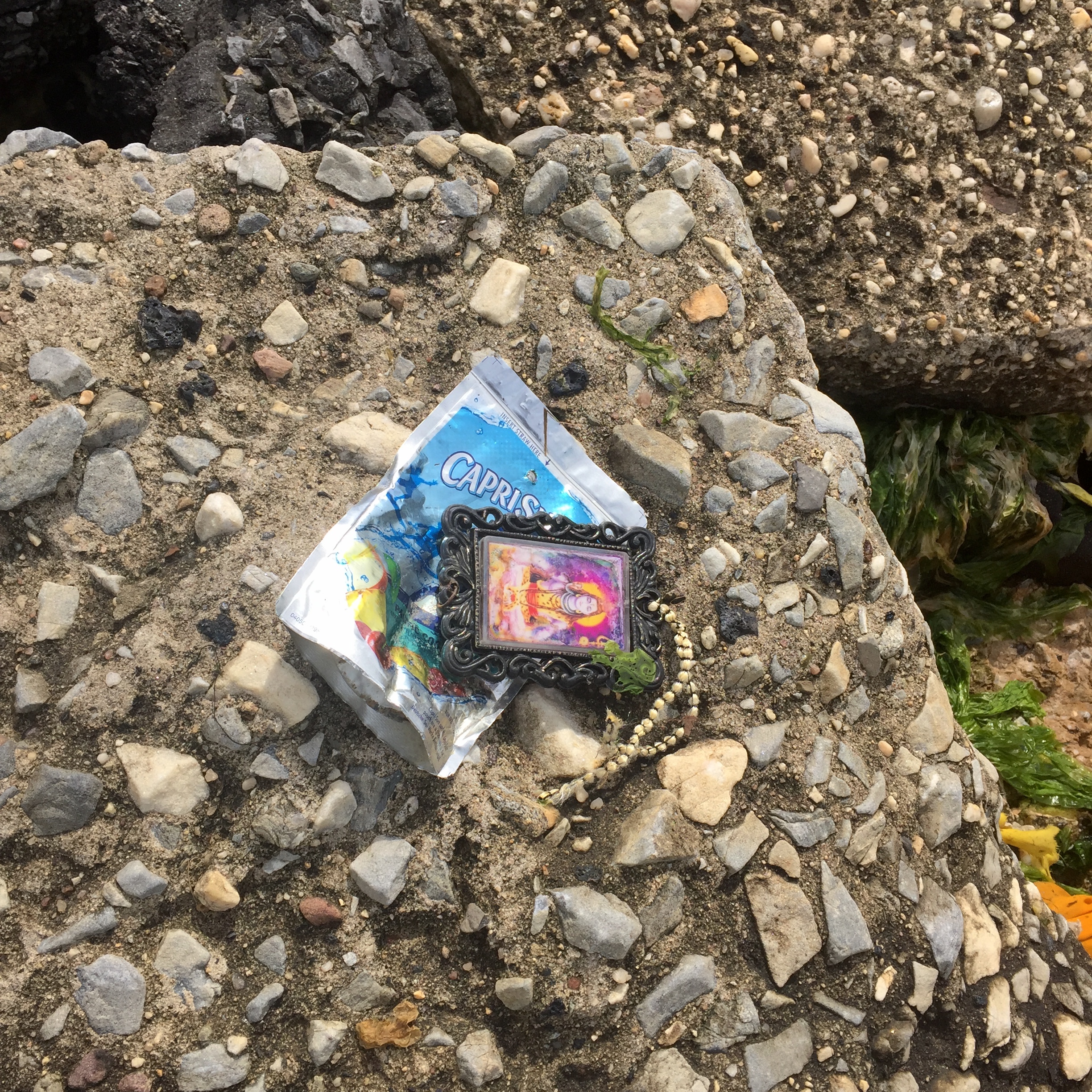 Date: Friday, Oct 18 2019
Venue: Chaaya's Richmond Hill Center
121-18 Liberty Avenue, 2nd Fl.
Richmond Hill, NY
Time: 6-8pm
Editorial committee member Andil Gosine's latest work, "Deities, Parts I & II," will be exhibited by community development corporation Chhaya at their Richmond Hill Center gallery space, co-sponsored by the Asian/Pacific/American Institute at NYU. As world leaders gather at the UN Climate Action Summit, and as some of Chhaya's community members prepare to celebrate Diwali, this exhibit merges universal precepts with local context. 
"Deities Part I & II" was born out of Gosine's participation in Project Prithvi, a monthly clean-up of Jamaica Bay led by Sadhana, a Queens-based organization. Chhaya is thrilled to provide an extension to this work and share it with local residents of Richmond Hill, Queens. The exhibit will showcase digital prints and debut new ceramic works that seek to "modernize" heritage objects.

Artist Statement from Gosine: 

I started to make these offerings to water as long as I've known myself. Every time we went to the beach, the first thing my grandmother taught me to do was to find a flower and offer it to the ocean, with a prayer to Mother Earth. Each Divali, a "puja" would be performed at my parents' home and the (usually entirely biodegradable) materials from it were supposed to be left at a river bank. There was something quite beautiful about growing up with that practice. But rituals have to change with the times and context. Encountering those idols at Jamaica Bay, most of them made from plastic or other toxic materials, I felt conflicted: they were beautiful and ugly; they elicited a warm sentimentality but they were also evidence of my own self-destructive habits. These offerings were supposed to offer a kind of reverence for nature, but they were actually destructive to the environment.
Named "one of the most exciting Caribbean artists working right now" (Island Origins magazine 2019), Andil Gosine draws on themes of migration, ecology and desire to create multimedia conceptual works. Professor of Artistic Practices at York University in Toronto, Dr. Gosine's recent solo exhibitions include Coolie Coolie Viens which explored the legacy of Indian indentureship programs and the subsequent migrations of Indo-Caribbean peoples to cities in North America and Europe, and All the Flowers, which reflected on the impact of migration during adolescence. His work in the Queens community include the portraiture project Cane Portraiture: (Made In Love) at the inaugural Indo-Caribbean Alliance gala in 2013, his presentation of the performance Our Holy Waters, And Mine at the Queens museum in 2014, and part I of the Deities exhibition at RISE, Rockaways, earlier this year.
 
From Chhaya