New Titles from Editora Educación Emergente (EEE): Lila, cimarrona de les arbumanes
26 April 2023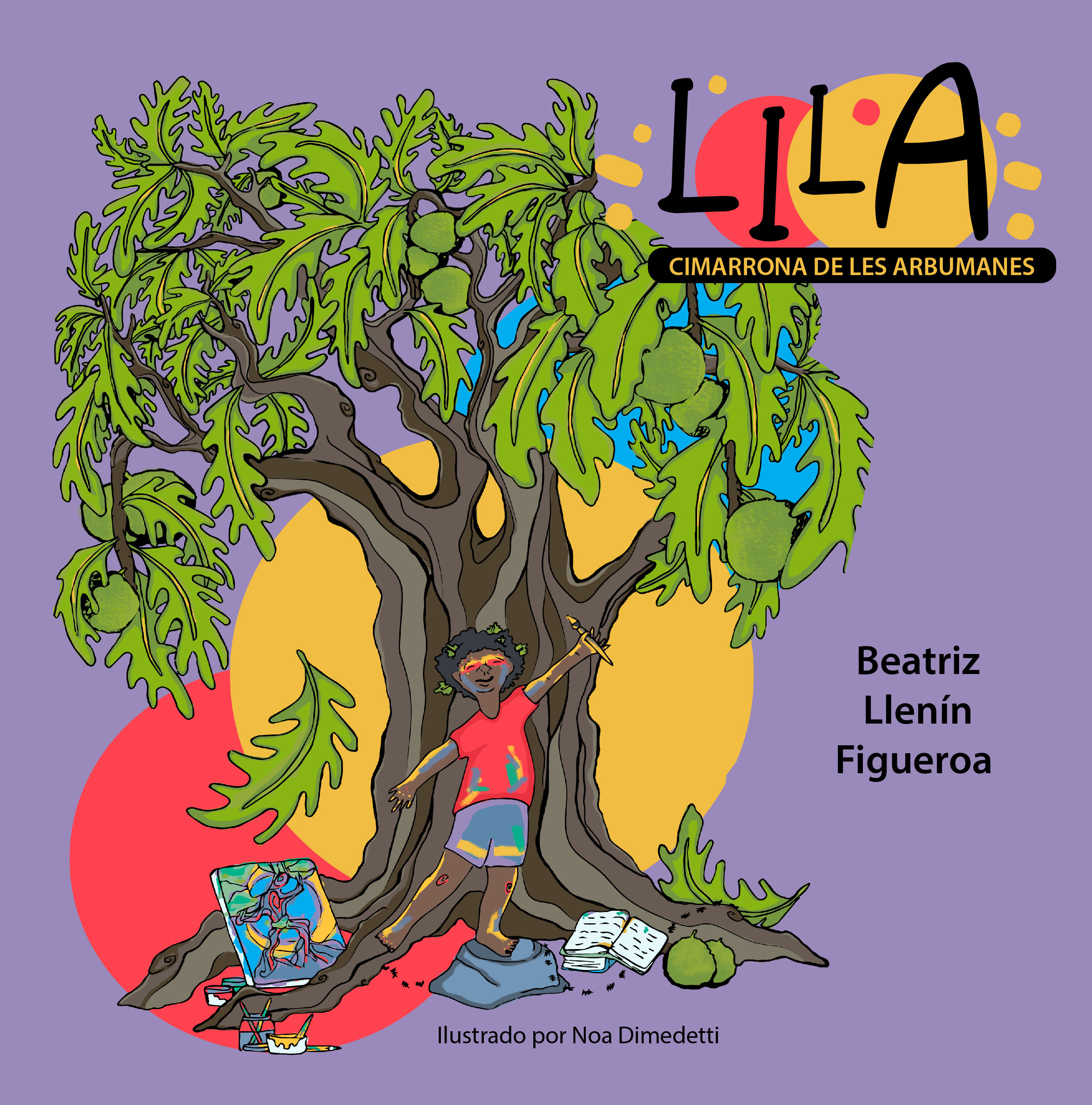 Editora Educación Emergente (EEE), a small-scale independent publisher, established in 2009 in Cabo Rojo, Puerto Rico, is proud to announce the release of its most recent titles to the Caribbean's ample and diverse public.
To our Otra escuela series we have also added Lila, cimarrona de les arbumanes, by Beatriz Llenín Figueroa and with illustrations by Noa Dimedetti. This is a story for late childhood, early adolescence, or any age of innocence. Lila, who has chosen her own name, contemplates her surroundings' wonders and delights herself eating boiled breadfruit and learning about the Caribbean region. Meanwhile, she envelops us in her wonder and passion for study, diversity, nature, art, and imagination. Supported by her diverse family –the wonderful Grandma Bo and her two moms, who are present, even if they're gone–, Lila manages to change everything.
To explore our complete catalogue of over seventy titles, please visit: portal.editoraemergente.com To purchase our books, please visit us online: editoraemergente.com Or come to Puerto Rico, where you can find our titles in local bookstores.
---
Nuevos títulos de Editora Educación Emergente (EEE): 
Lila, cimarrona de les arbumanes
Editora Educación Emergente (EEE), proyecto editorial independiente de pequeña escala, fundado en 2009 y con base en Cabo Rojo, Puerto Rico, presenta al amplio y diverso público caribeño sus seis títulos más recientes.
A la serie Otra escuela también se añade Lila, cimarrona de les arbumanes, de Beatriz Llenín Figueroa y con ilustraciones de Noa Dimedetti. Este libro es un relato para la niñez tardía, la temprana adolescencia o cualquier edad de la inocencia. Lila, que ha escogido su propio nombre, contempla las maravillas de su entorno y se deleita comiendo pana hervida y aprendiendo sobre la región caribeña. Mientras, nos envuelve en su asombro y pasión por el estudio, la diversidad, la naturaleza, el arte y la imaginación. Apoyada por su familia diversa –la maravillosa abuela Bo y sus dos mamás, quienes están, aunque se hayan ido–, Lila logra cambiarlo todo. 
Para explorar nuestro catálogo completo, con más de sesenta títulos publicados hasta la fecha, visita: portal.editoraemergente.com Para adquirir nuestros libros, visita las librerías locales puertorriqueñas o nuestra tienda en línea en: editoraemergente.com 
---
Nouveaux titres d'Editora Educación Emergente (EEE) / Éditrice Éducation Émergente (EEE): 
Lila, cimarrona de les arbumanes
Editora Educación Emergente (EEE), projet d'édition indépendant à petite échelle, fondé en 2009 et basé à Cabo Rojo, Porto Rico, présente ses six titres les plus récents à l'ample et divers public caribéen.
Lila, cimarrona de les arbumanes ( Lila, marronne des arbumanes ) , de Beatriz Llenín Figueroa, avec des illustrations de Noa Dimedetti, s'ajoute également à la série Otra escuela (Une autre école ). Ce livre est un conte pour la fin de l'enfance, le début de l'adolescence ou n'importe quel âge d'innocence. Lila, qui a choisi son propre nom, contemple les merveilles de son environnement et se régale à manger du fruit à pain bouilli et à découvrir la région des Caraïbes. En attendant, elle nous enveloppe dans son émerveillement et sa passion pour l'étude, la diversité, la nature, l'art et l'imagination. Soutenue par sa famille diversifiée – la merveilleuse grand-mère Bo et ses deux mamans, qui sont là même si elles sont parties – Lila parvient à tout changer.
Pour explorer notre catalogue complet, avec plus de soixante titres publiés à ce jour, visitez : portal.editoraemergente.com Pour acheter nos livres, visitez les librairies portoricaines locales ou notre boutique en ligne à : editoraemergente.com