What's beyond the boundary of the shoreline? | Nadia Huggins | TEDxPortofSpain
13 December 2017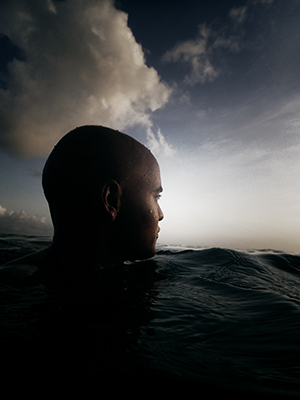 In this talk, Nadia Huggins, an artist affiliated with Small Axe's Caribbean Queer Visualities project, explores the in-between spaces of the shoreline and beneath the water. Through the use of her images, she explores the moments of vulnerablities of moments at the boundaries of the shorelines and how constructs emerge in these spaces. Nadia Huggins is a self-taught visual artist and self-employed graphic designer. She was born in Trinidad & Tobago, grew up in Saint Vincent & the Grenadines, and has lived and worked in Saint Vincent, Saint Lucia, and Trinidad. While she has been a practicing artist for over a decade, the loss of a parent deepened her connection with visual arts where she found creative potency in the catharsis of making images. Nadia's practice is dedicated to challenging perceptions about what the Caribbean and Caribbean photography look like. Her main preoccupation has been with the sea which she feels presents an opportunity to explore new ways of imagining ourselves.
You can view her talk here.
This talk was given at a TEDx event using the TED conference format but independently organized by a local community.