States of Crisis: Disaster, Recovery, and Possibility in the Caribbean
3 May 2019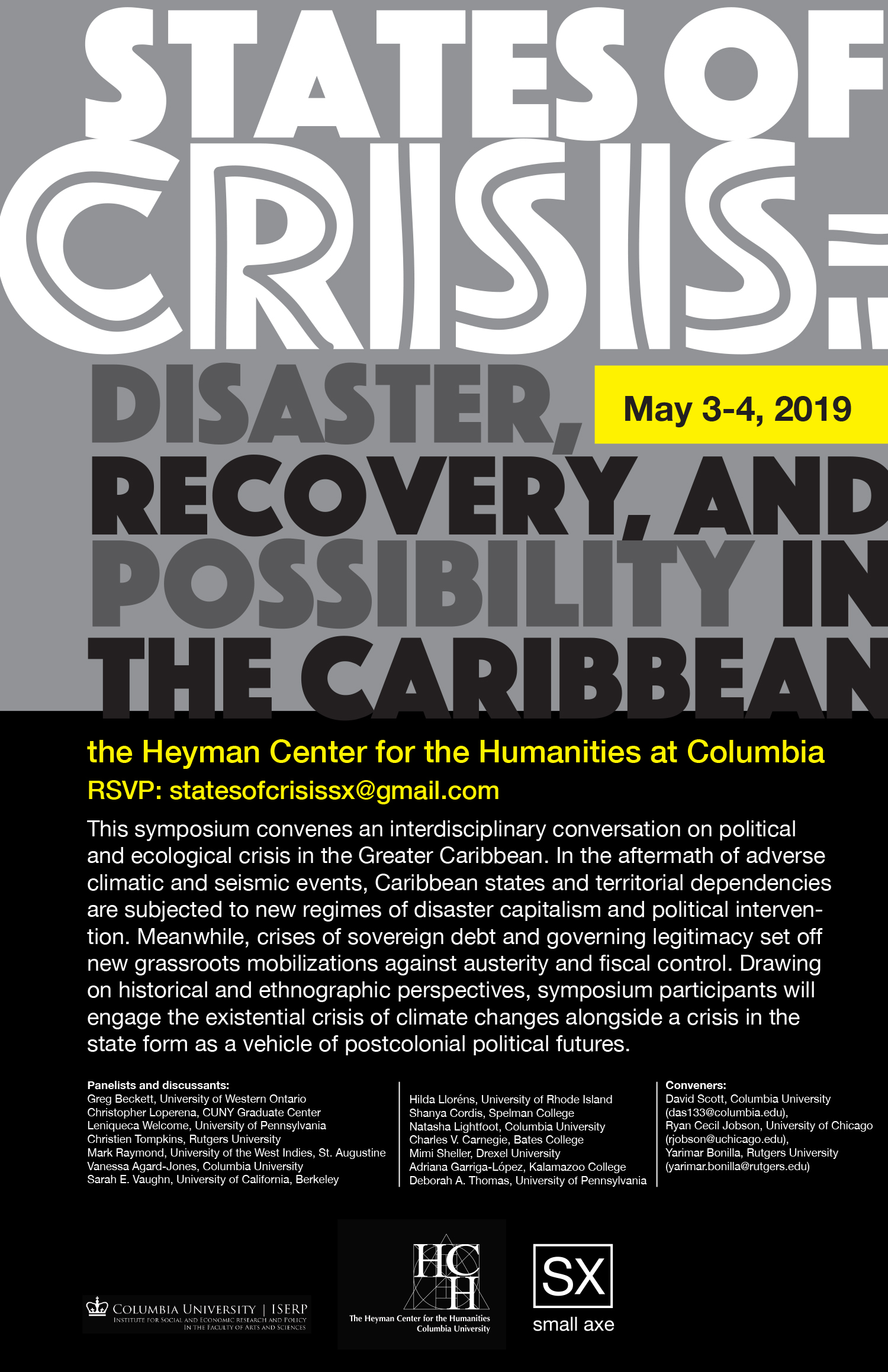 May 3-4, 2019
This symposium convenes an interdisciplinary conversation on political and ecological crisis in the Greater Caribbean. In the aftermath of adverse climatic and seismic events, Caribbean states and territorial dependencies are subjected to new regimes of disaster capitalism and political intervention. Meanwhile, crises of sovereign debt and governing legitimacy set off new grassroots mobilizations against austerity and fiscal control. Drawing on historical and ethnographic perspectives, symposium participants will engage the existential crisis of climate changes alongside a crisis in the state form as a vehicle of postcolonial political futures. 
At the Heymen Center for the Humanities at Columbia. 
For more information, or to RSVP please contact statesofcrisis@gmail.com.