Small Axe 52 is now available!
10 April 2017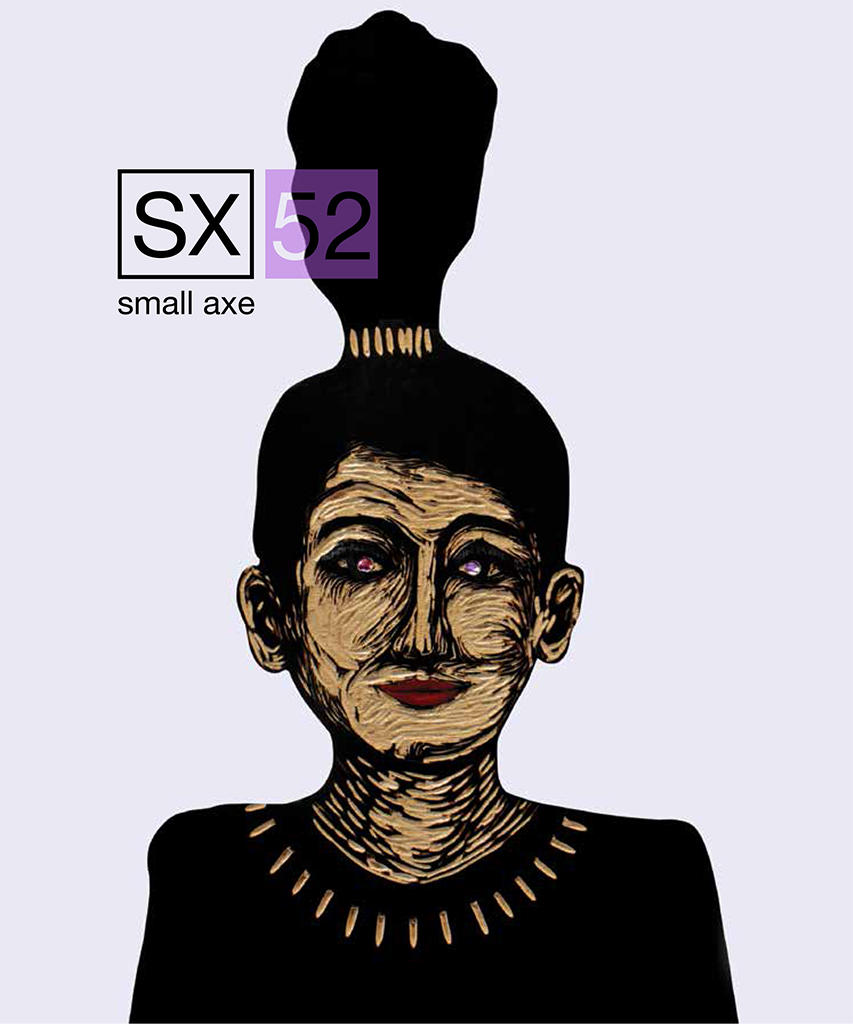 Small Axe 52 
March 2017 is now available! 
This issue includes a special section, "Art as Caribbean Feminist Practice," guest-edited by Annalee Davis, Joscelyn Gardner, Erica Moiah James, and Jerry Philogene that focuses on the work of women whose artistic practices are grounded in a feminist ethos and engage multiple and nuanced meanings of the Caribbean and its diaspora across linguistic, geographic, material, and formal boundaries. The visual portfolio includes art by Deborah Anzinger, Sheena Rose, Keisha Scarville, and others. The special section "Eulogizing Creoleness? Rereading Éloge de la créolité" edited by Martin Munro and Celia Britton, includes a variety of essays that explore and assess the impact, twenty-five-plus years on, of the controversial manifesto by Patrick Chamoiseau, Raphaël Confiant, and Jean Bernabé. SX52 also features a discussion of Rosamond S. King's Island Bodies: Transgressive Sexualities in the Caribbean Imagination. 
See our full table of contents here.