Listening to Becoming Julia de Burgos
25 November 2017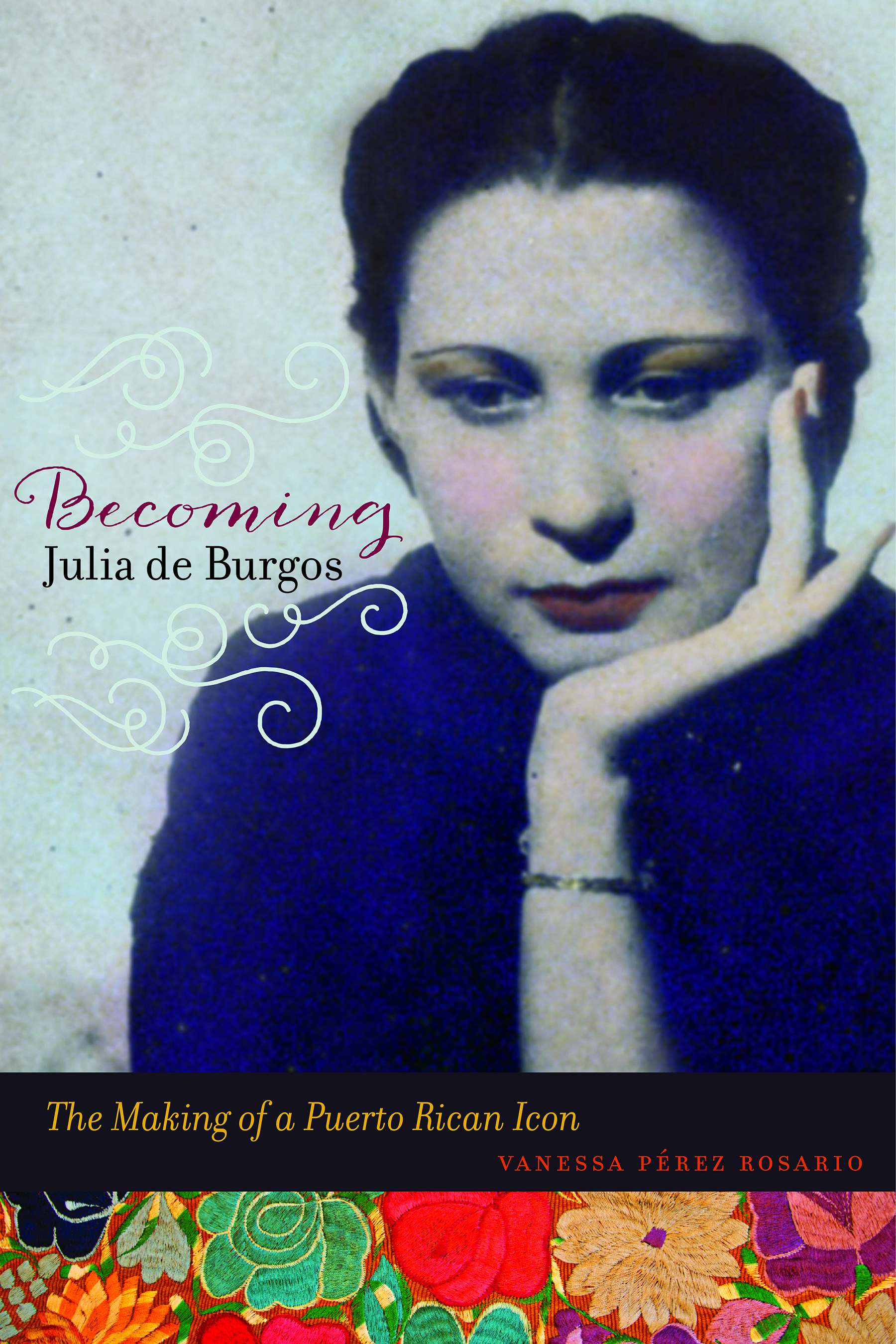 By Wilfredo J. Burgos Matos
Julia de Burgos, who carried transnationalism in her soul, was a New Yorker. Her poetic voice transmits a city-like feeling that has touched many readers throughout the world. This playlist creates a connective bridge between Caribbean urban spaces and New York City strengthened by rhythm and sound. From the feminist lyrics of Santo Domingo's Sonia Silvestre in "Yo quiero andar" to Havana's Omara Portuondo and her uncontrollable sorrow in "Vuela pena," the need to claim a space through voice portrays a series of intertwined themes that vitalize Julia's poetics of womanhood in every sense. 
Iconic Puerto Rican songwriter and Burgos's contemporary, Sylvia Rexach, wandered through Santurce, San Juan in search of the stories of her unmatchable songs, reminding us of the hardness of love's abyss. Zoraida Santiago, known for musicalizing Burgos's poetry, helps us reimagine women's agency in the musical version of "Yo misma fui mi ruta." Lucecita Benítez in "Yo era una flor," written by Rexach, makes us reflect on the unjust treatment of women's bodies—ones that, regardless of infinite mistreatments, will fight endlessly for a life of their own as we can see in "Los inmigrantes" by Silvestre, a song that reflects on the music that comes from the flesh of those who wander through the world in need of a better place just like Julia. 
In short, these songs show us that there are no limits to patriarchal mindsets, and that the voice will always make eternal the quest for simply being. 
Songs: 
Yo quiero andar (Neobachata) - Sonia Silvestre
Vuela pena (Nueva Trova) - Omara Portuondo 
Alma adentro (Bolero) - Sylvia Rexach
Yo era una flor (Bolero) - Lucecita Benítez
Yo misma fui mi ruta (Rumba) - Zoraida Santiago
Los inmigrantes (Salsa/Funk/Nueva canción dominicana) - Sonia Silvestre
Listen to the playlist here.
Wilfredo J. Burgos Matos is a singer, writer, performance artist, and PhD student in Latin American, Iberian and Latino Cultures at The Graduate Center, CUNY.  Follow him on Instagram @wilfredo211.