"I AM Queen Mary" Statue Welcome Ceremony at Barnard College
10 October 2019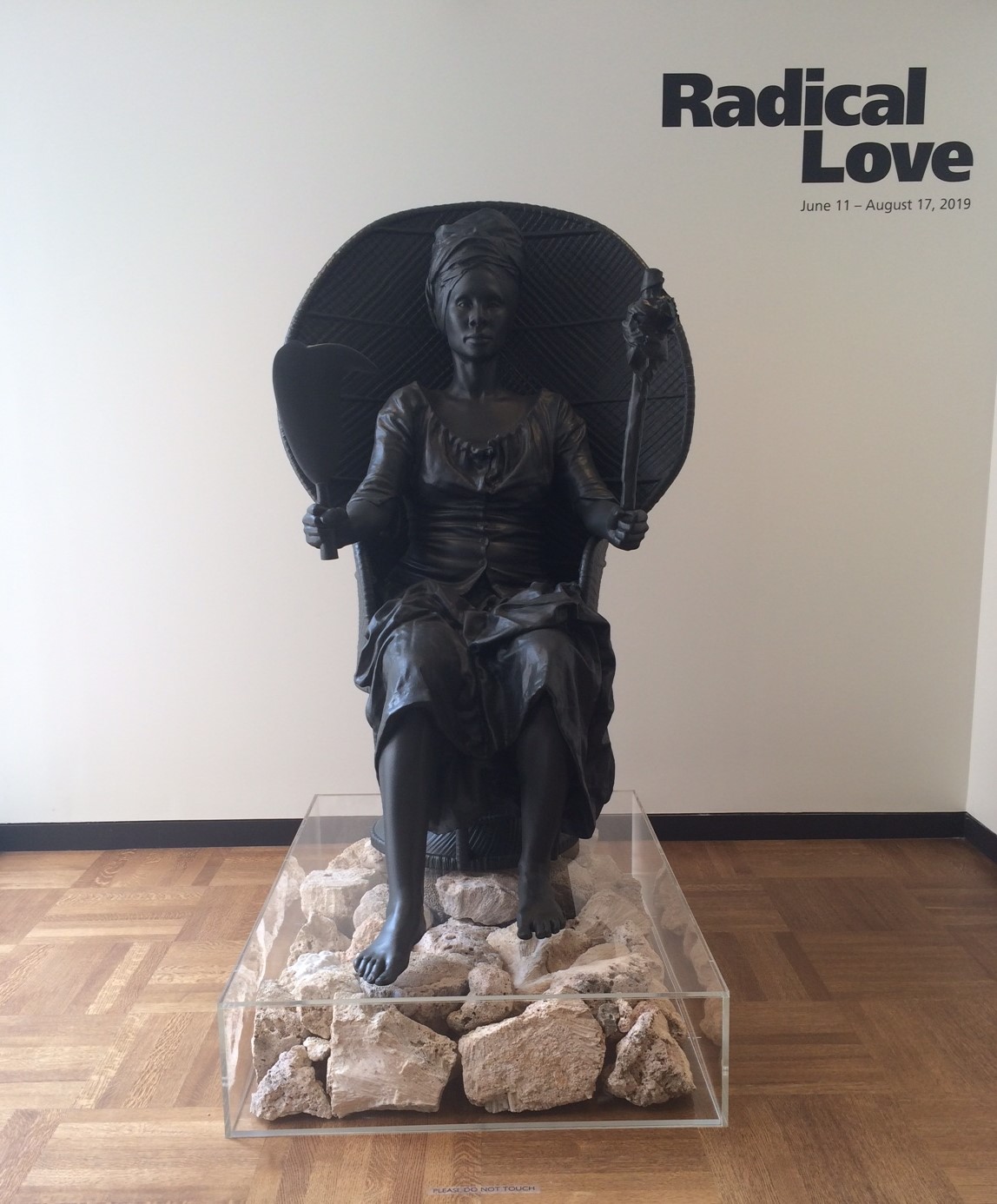 Date: Tuesday, Oct 15 2019
Venue: Barnard Hall
Time: 10:30am, 6pm and 6:30pm
Barnard Hall will welcome a scale replica of "I Am Queen Mary," a sculpture created by artists Jeannette Ehlers and sx60 cover artist La Vaughn Belle, on Tuesday October 15, 2019. The scale replica was commissioned by the Ford Foundation and will remain at Barnard for the next few years on an extended loan, facilitated by Ford Foundation Gallery Director Lisa Kim (Barnard class of 1996). The original monumental sculpture is on display in Copenhagen, Denmark. Read more about the original work here.
Attend the welcome ceremony on Tuesday at the following moments, all times approximate:
10:30am - Silent Welcome of the sculpture in the lobby of Barnard Hall 
6pm - Welcome Ceremony, featuring La Vaughn Belle (Barnard Center for Research on Women Artist-in-Residence and co-creator of "I Am Queen Mary") and Ariana Gonzalez Stokas (Barnard Vice-President of Diversity, Equity, and Inclusion)
6:30pm - Post-Welcome Ceremony Celebration - a party/celebration at BCRW on the 6th floor of the Milstein Center
During the Barnard spring semester, there will be a more substantive panel discussion of the issues raised by the sculpture about the politics of public art, representations of Black women in public art, the role of this sculpture on the Barnard campus, and more. Please check the BCRW website and Spring 2020 calendar for forthcoming details.