The Context of Intellectual Friendship: 

An interview with David Scott about his book Stuart Hall's Voice: Intimations of an Ethics of Receptive Generosity by Tiana Reid
8 April 2018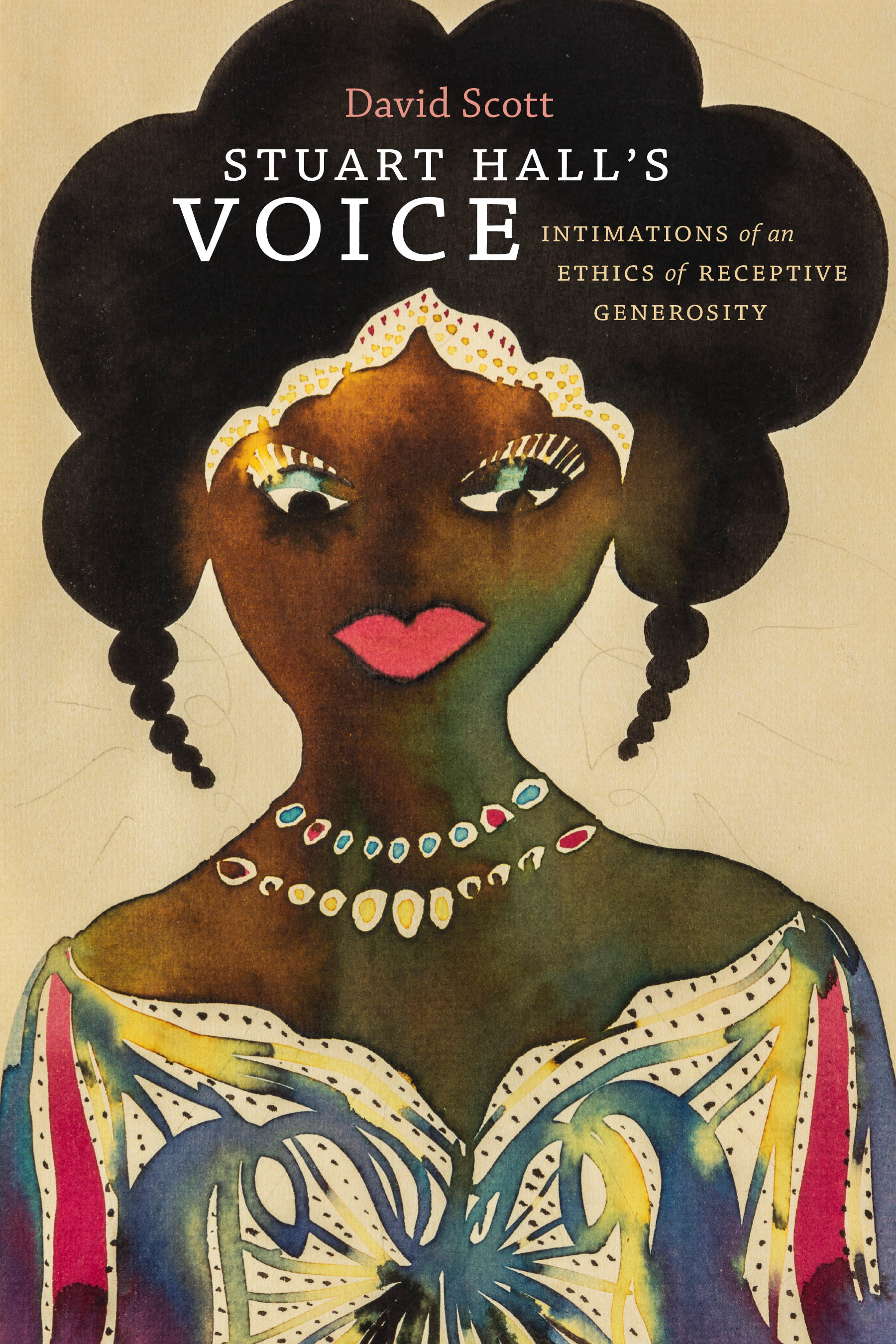 David Scott, Stuart Hall's Voice: Intimations of an Ethics of Receptive Generosity. Duke Press, 2017. 200 pages.
AFTER Jamaican-born British scholar Stuart Hall died in 2014, I was just beginning to do editorial work at Small Axe: A Caribbean Journal of Criticism and attended Hall's memorial lecture, where Small Axe editor David Scott was speaking. On a break, I went to the bathroom and Catherine Hall, a historian who also happens to be Hall's widow, was tearing up by the sink. I knew it was her, but she did not know me. She does not know me. I had nothing to say to this familiar stranger except, "Do you need a hug?" We hugged awkwardly, and she explained what I already knew: Stuart was her husband. Was. The past tense cut the demanding silence, but I can say this following sentence in the future tense: I know I will learn more in women's bathrooms than the academy would like for me to admit. Many women already know that the bathroom is a wayside of thought, one context of intellectual friendship.
Though he would not put it this way himself, these moments of intimacy are at the core of Scott's book, Stuart Hall's Voice: Intimations of an Ethics of Receptive Generosity, which was published last year by Duke University Press. In Stuart Hall's Voice, Scott, professor of anthropology at Columbia University, explores the kind of style Hall embodied, projected, and voiced. This exploration is not only a personal one, limned through Jamaica, but also a reflection on what Scott identifies as "learning in a context of intellectual friendship." In other words, David and Catherine call him Stuart; I call him Hall. 
Read the full interview here.