archipelagos journal issue (4) is now available!
20 April 2020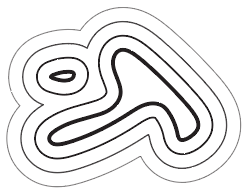 It has been something of a particular challenge to reach the finish line with this fourth issue of our journal, and this for two reasons—both of them, in the end, exhilarating. First, there is what feels like a momentous transition: hatched four years ago and graciously incubated in the luxurious intellectual nest that is the Small Axe Project, we now set off on our very first solo flight. From sx archipelagos we have evolved into the newly-named archipelagos journal—a critical space that is at once very much of its origins and original unto itself, both devoted to SXP's foundational critical intentions and committed to forms of experimentation and networks of expansion that are unique to our digital Caribbean context. Second, we are making a joyful and ambitious move toward plurilingual representation. Our Caribbean speaks in many tongues, and honoring that reality through translation is our urgent priority. We are thrilled to launch this issue with its trilingual back-end and opening to the possibility of publication here in Spanish and French as well as English—an initial, modest effort toward building a more inclusive and relational intellectual space. There is more to do, we know, and we aim to do it in time, with the help of and in service to the very community that sustains us.
Read the latest issue of archipelagos journal here.