IN ALL MY DREAMS: A Visual Installation
23 January 2020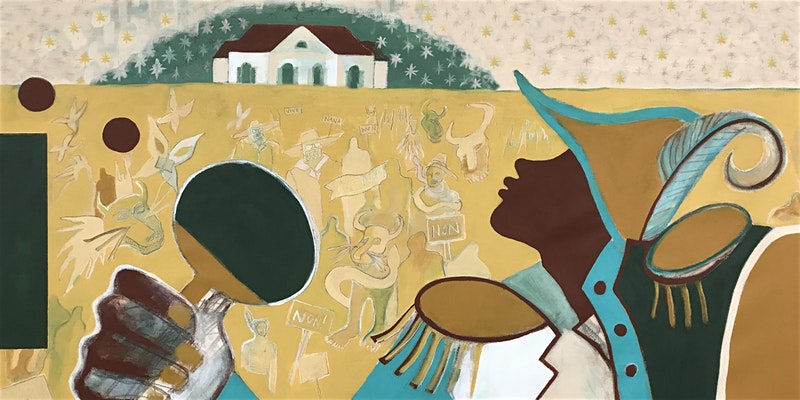 Date: Friday, February 21
Venue: Louise McCagg Gallery at Barnard College
Time: 7-9pm 
Join us for the opening of IN ALL MY DREAMS, a collective, multivalent project situated at the intersections of literature, history, and visual art in the Caribbean.
Contemporary artists Nathalie Jolivert, Tessa Mars, and Mafalda Mondestin propose an extraordinary, multi-dimensional visual dialogue with famed Haitian author René Depestre's novel Hadriana In All My Dreams. In crafting vibrant new ways of bringing Depestre's work into the world, they present an arguably less common vision of what Haiti, its writers, and its artists offer on the global stage.
Artists Talk, moderated by Dominique Jean-Louis, will begin promptly at 7:30pm. Light refreshments will be served. 

For further details, be sure to visit the exhibition website.
RVSP here.