Rest in peace Michel Monnin, 1940-2020
23 November 2020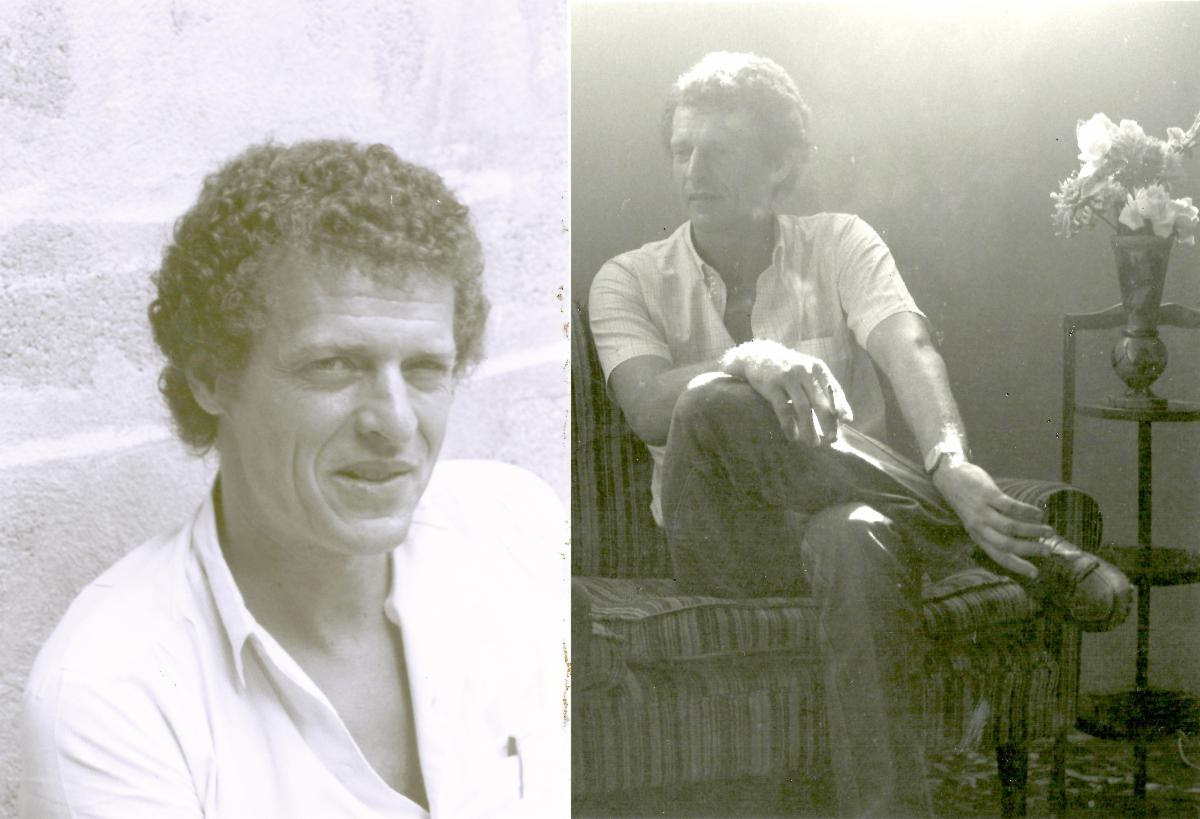 The following message is from the Monnin family. Our thoughts are with them as they remember and celebrate the life of Michel Monnin. 
Pour voir la version originale français, défilez vers le bas.
Michel Monnin left us this Friday, November 13, 2020. He had just celebrated his 80th birthday on October 26 and was looking forward to spending time in Port-Salut. He who never sat down at a table if he was to be the thirteenth couldn't avoid the date fate had reserved for him that Friday.
On Sunday, November 22, 2020 there was a "virtual" ceremony of remembrance where family and friends celebrated the departure of a man who was a pillar for his family as well as the artistic community, We will later take him for his final rest in Port-Salut, on a hill in Viot overlooking the sea with the wind in the ti-madanm grass....
A Mapou will receive some of his ashes and his favorite dog will watch over him.
His horse is gone but his last mount perhaps the white horse that his mother had drawn on the family grave picked him up to join Roger and Freda Monnin, his parents, as well as Boris and Dallas, his children who preceded him too soon.
His friends Manès Descollines, Saint-Louis Blaise, Carlo Jean-Jacques, Fritz Saint-Jean, Captain Joubert, Reginald, Issa, Michelle and Raymond, Clara, Anne, Jean-Marie Drot, and André Pierre are already there waiting for him.
We are reassured, he is not alone.
Sunday the artists will find easels and paint at their disposal to commemorate the occasion.
We ask all those who knew him to write down anecdotes and memories; unknown photos are welcomed. Please send to info@galeriemonnin.com
The Monnin family
*
Michel Monnin nous a quitté ce vendredi 13 novembre 2020. Il venait de fêter ses 80 ans le 26 octobre et se réjouissait de bientôt partir passer du temps à Port-Salut. Lui qui ne s'asseyait jamais à une table s'il devait être le treizième, n'a pas pu éviter le rendez-vous que le destin lui avait fixé ce vendredi-là.
Nous avons organisé 22 Novembre 2020 une cérémonie "virtuelle" du souvenir pour célébrer le départ de cet homme qui fut un pilier pour sa famille ainsi que pour ses artistes.
Nous irons plus tard l'emmener reposer en paix à Port-Salut, sur une colline à Viot surplombant la mer avec le vent dans les herbes ti-madanm....
Un mapou recevra certaines de ses cendres et sa chienne préférée veillera, elle aussi, pas trop loin de là.
Son cheval n'est plus, mais sa dernière monture, peut-être le cheval blanc que sa mère avait dessiné sur la tombe familiale, est passé le chercher pour l'emmener rejoindre, dans cette eau de Là, Là-bas, Roger et Fréda Monnin, ses parents ainsi que Boris et Dallas, ses enfants partis avant l'heure.
L'y attendent déjà, la-bas, ses amis Manès Descollines, Saint-Louis Blaise, Carlo Jean-Jacques, Fritz Saint-Jean, Pierre-Joseph Valcin, Camy Rocher, Capitaine Joubert, Reginald, Issa, Michelle et Raymond, Clara, Anne…, Jean-Marie Drot veille, André Pierre surveille et les chiens pointent leurs oreilles attentifs et aimants.
Nous sommes rassurés, tu n'es pas seul.
Dimanche nous lirons des textes, les artistes trouveront chevalets et peinture, nous l'accompagnerons ensemble en amis, en artistes vers l'autre bord.
Nous demandons à tous ceux qui l'ont connu de mettre sur papier anecdotes et souvenirs; Photos inconnues bienvenues. Merci d'envoyer à info@galeriemonnin.com
La famille Monnin