Following the Revolution: The Transnational Activism of Blanca and Juan Moncaleano, 1911-1916
3 November 2020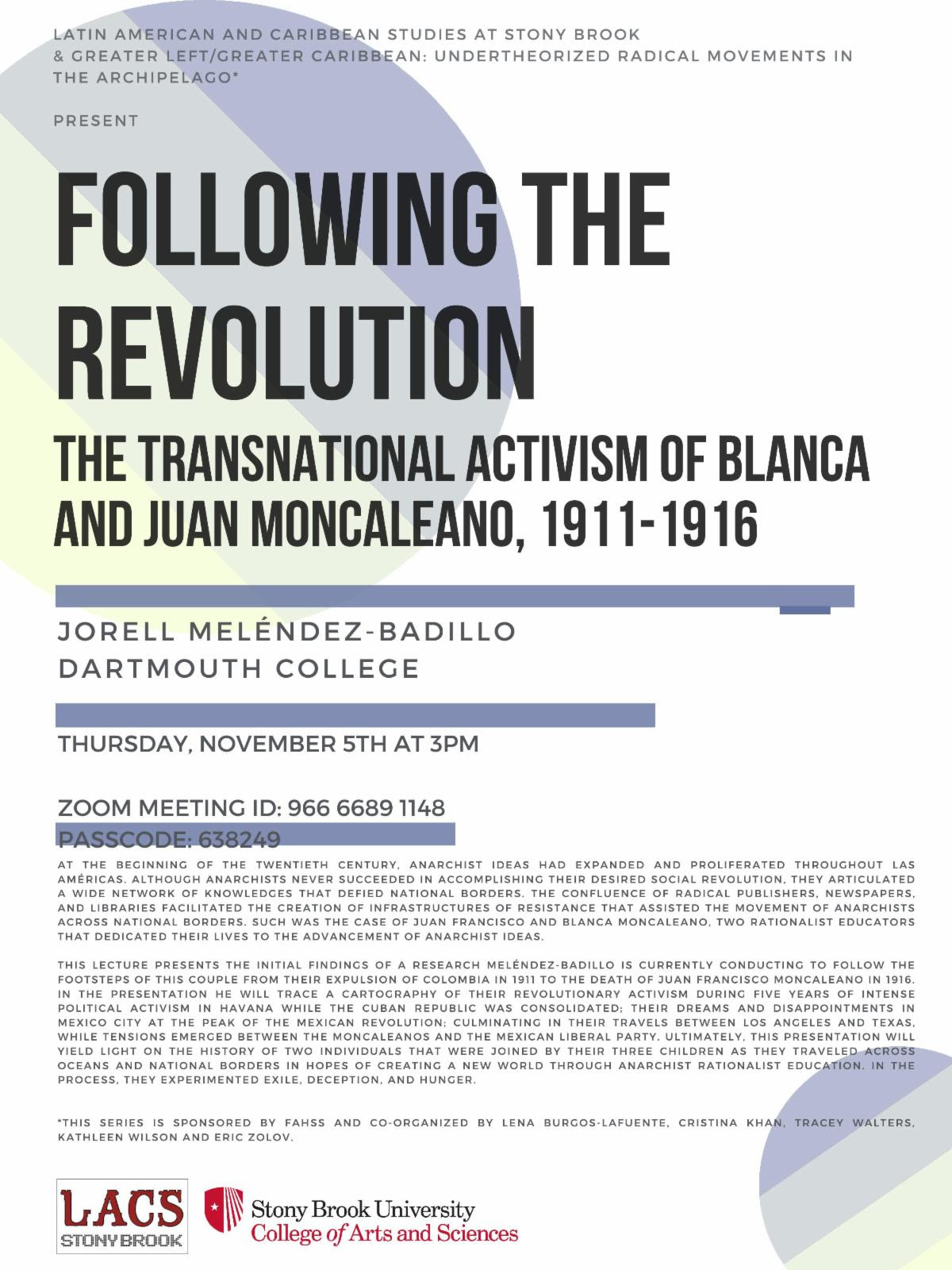 Date: Thursday, 5th November 
Time: 3:00pm EST
From LACS Stony Brook:
The Greater Left/Greater Caribbean: Undertheorized Radical Movements in the Archipelago series presents 'Following the Revolution: The Transnational Activism of Blanca and Juan Moncaleano, 1911-1916,' a lecture by Jorell Meléndez-Badillo, History, Dartmouth College. The event will be presented by Régulo Silva (PhD Candidate, Hispanic Languages and Literature).
Jorell Meléndez Badillo is the author of the forthcoming The Lettered Barriada: Workers, Archival Power, and the Politics of Knowledge in Puerto Rico (Duke University Press) and Voces libertarias: Orígenes del anarquismo en Puerto Rico (Ediciones CCC: Santurce, 2013; 2nd ed., Madrid: Fundación Anselmo Lorenzo, 2014; 3rd ed., Lajas, P. R.: Editorial Akelarre, 2015). 
See below for the Zoom details:
Zoom Meeting ID: 966 6689 1148
Passcode: 638249