Black Women Radicals present "Caribbean Feminisms" digital event series
18 September 2020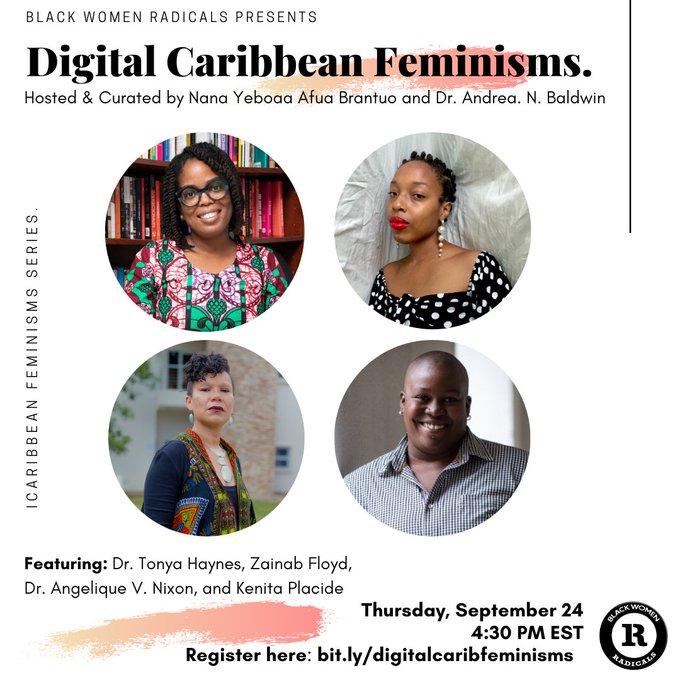 From Black Women Radicals' Twitter:
We are excited to launch our "Caribbean Feminisms Series", a four-part digital event series hosted & curated by Nana Yeboaa Afua Brantuo & Dr. Andrea N .Baldwin. The series pays homage to historical & contemporary Caribbean feminists & feminisms.
The first event of the series, "Digital Caribbean Feminisms", is on Thurs., Sept. 24 @ 4:30 PM ET. Panelists include: Dr. Tonya Haynes, Zainab Floyd, Dr. Angelique V. Nixon and Kenita Placide.