sx editorial committee member Andil Gosine wins award for first book
14 August 2021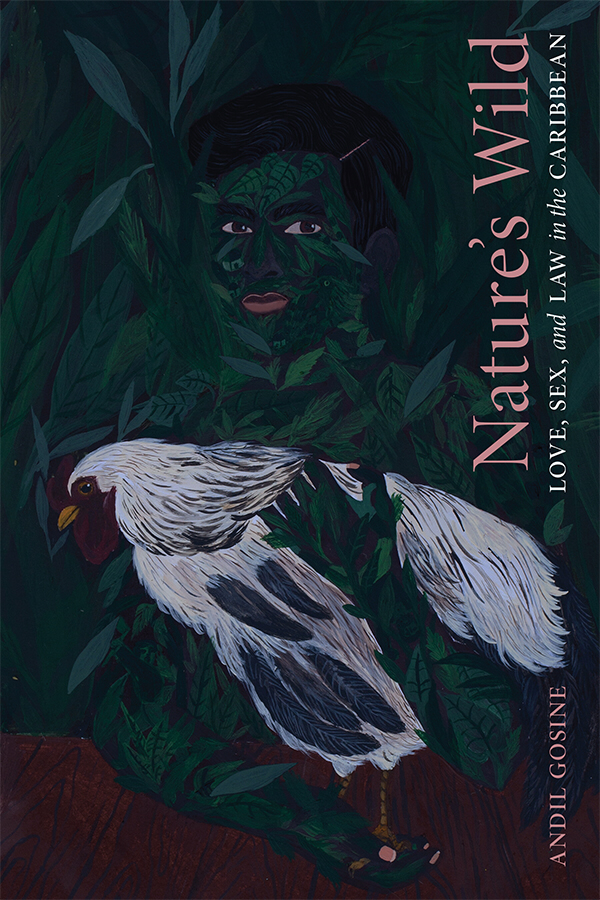 We congratulate our editorial committee member Andil Gosine for receiving the Duke University Press Scholars of Color First Book Award. His winning book, Nature's Wild: Love, Sex, and Law in the Caribbean, will be published in September 2021 by Duke University Press.
Gosine is an Associate Professor in Artistic Practices for Social and Environmental Justice at the Faculty of Environmental Studies at York University in Toronto. His writing, research and artistic practice explore imbricated iterations of ecology, desire and power, and reference personal experiences growing up in Trinidad and Tobago and Canada, and living in the USA, UK and France, and their social histories. Read the blurb for Nature's Wild below, courtesy of Duke University Press.
In Nature's Wild, Andil Gosine engages with questions of humanism, queer theory, and animality to examine and revise understandings of queer desire in the Caribbean. Surveying colonial law, visual art practices, and contemporary activism, Gosine shows how the very concept of homosexuality in the Caribbean (and in the Americas more broadly) has been overdetermined by a colonially influenced human/animal divide. Gosine refutes this presupposed binary and embraces animality through a series of case studies: a homoerotic game called puhngah, the institution of gender-based dress codes in Guyana, and efforts toward the decriminalization of sodomy in Trinidad and Tobago—including the work of famed activist Colin Robinson, paintings of human animality by Guadeloupean artist Kelly Sinnapah Mary, and Gosine's own artistic practice. In so doing, he troubles the ways in which individual and collective anxieties about "wild natures" have shaped the existence of Caribbean people while calling for a reassessment of what political liberation might look like.